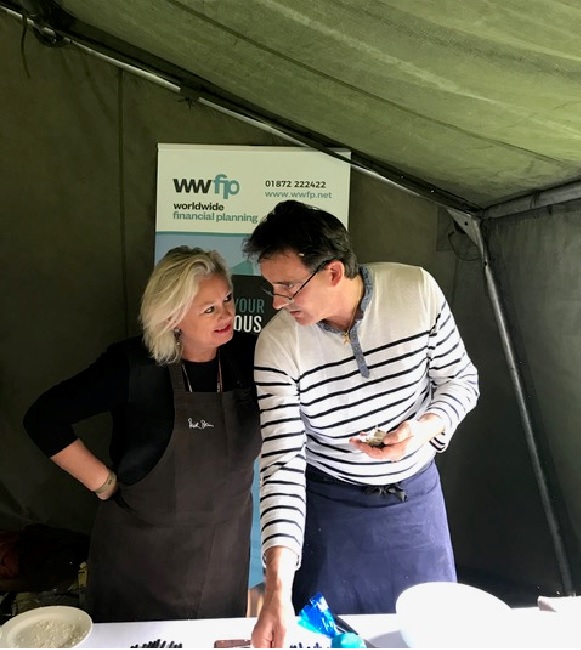 Worldwide treats NHS at oyster festival.
We've worked with the NHS and been their main sponsor on two projects which have raised over £90,000 and we thought this would be a great opportunity to say thank you.
So we hired in our good friend Stephane Delourme, who has been the head chef at Rick Steins for 21 years, to cook and demo five ways to cook oysters accompanied by the recommended wine by Stephane
It was a great success with Lynne and Nicole once again helping celebrate with the NHS.
It was surprising how many preferred the raw oyster over the tempura.
The oysters were kindly provided to us at a fine price to support the NHS by Tim Marshall at Porthilly Oysters http://www.theoysterlady.co.uk/porthilly-map. Thanks again Tim.
We had a number of volunteers who enjoyed working with Stephane including Kate Shields CEO of the NHS who shucked her first oyster and then went full on with shucking many more for the staff and family.
Fantastic atmosphere and great fun all round.