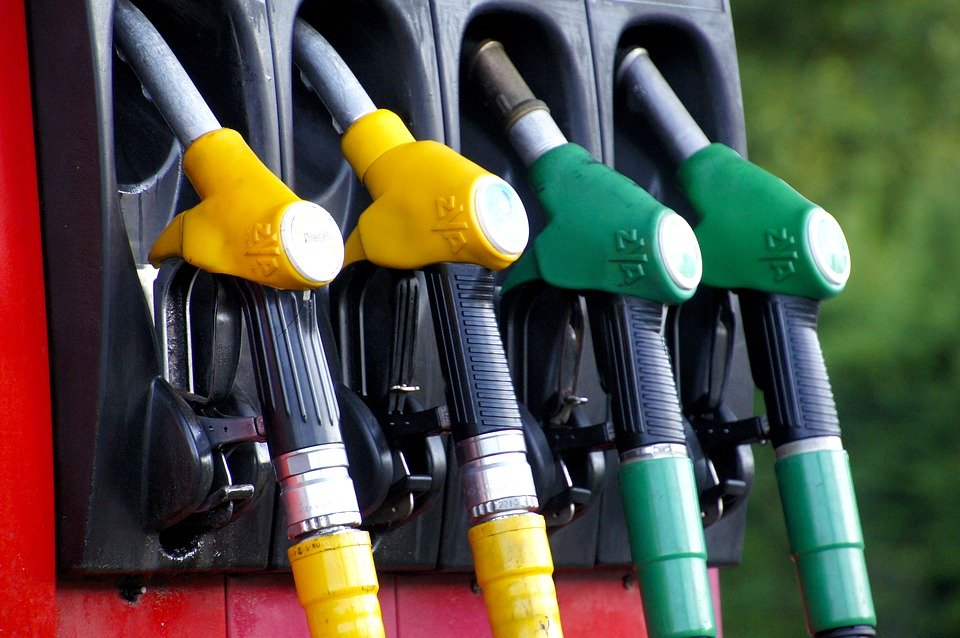 Dream of low fuel costs
Peter McGahan
Monday 3rd August, 2020
It had baffled me for many years why Governments were allowed to be lobbied on any subject.
That was until I understood the neoliberalist model in full.
Lobbied or 'bought' votes seem to conflict with the word 'Democracy', a distant fantasy in a monetary society, it would seem.
As we sat in our cages through lockdown, we salivated at falling oil prices. Oh, to just go out and drive for a cheap five mile, or fly to a warm non infected country on a cheap airline price.
Sadly, prices and fuel prices, didn't follow oil prices, and that is often the case.
As we saw from the Government handouts, sorry, bailouts, in what is supposed to be a capitalist society, such capitalists quickly became socialists.
When oil hit $0 per barrel, we might have hoped for a record low fuel price but this did not materialise, nor will it.
Normally prices are created by supply and demand. If no-one is driving and the raw cost of materials have fallen in price, coupled with excess supply, it would appear to have a pretty cool concoction for a cheap five mile drive.
Strangely, petrol stations held prices because…people were not buying as much so they wanted to keep prices higher to create a better revenue return!
Compare the profit on fuel for the quarter from December 19 to Feb 20. Profit was at 11.5 per litre for unleaded and 12.6p for diesel. In April, it was 27p and 22p respectively.
Hardly very socialist.
Top of the chain at the time were motorway services at 55.2 and 50.7p per litre profit with Asda, Morrisons, Tesco's, Sainsbury's and Coop at 19.9 and 18.7p.
You will remember to fill up before you head off in future!
Personally, I make a point of turning off and going into a local town and doing my business there. Afterall, what would I do with my ten-minute time gain when I arrived at my destination?
I am not poking at small garages here. Their profit on fuel is marginal and they provide a great service in rural communities outside of the norm i.e. cashpoints, bread, milk etc. Often the fuel is simply a 'sprat to catch a mackerel'.
Perhaps we were conditioned (it's a technique often used) by the push out to the heyday prices of 142.48 and 147.93 per litre in 2012, and everything below is a bonus, but if you are to manage your finances in an uncertain world, blocking leaks in your windows seems a good strategy.
The fuel wholesalers reaped the rewards. NWF fuels actually stated in their trading report that they had benefitted from a significant decline in oil prices. Their share price rose 64.1% from March 18th to April 29th.
If you believed the 'raging' war between Saudi Arabia and Russia was really the driver of the downward price of oil, that love affair is back on, and in true capitalist style, they have agreed to cut production to support the price.
In fairness, if you consider that in the peak of their face slapping exercise, an owner of a 'future' (where you have pre agreed to buy at a price and specific time) in oil, was paying people to offload that contract. In other words, oil was cheaper than $0 if you had somewhere to store.
High on the actual costs is the duty from Governments. There is a fixed cost from the Government of 57.95p per litre and VAT is added onto this and the retailer's margin. Set aside the vat on the margin, at 57.95 plus 20% against a litre price of say 110p, that is a staggering 63% tax.
That hand in my pocket is uncomfortable, which is why I moved to an electric car six years ago, a move that has easily saved me £16,000 in between.
Not that I have a Tesla, but it would appear I'm not the only person thinking that way as their share price rose 355% from March 18th to July 20th.
The future is very green.
Ask any financial query, please call 01872 222422, email info@wwfp.net or visit us on www.wwfp.net.
Peter McGahan is Chief Executive of Independent financial adviser Worldwide Financial Planning, which is authorised and regulated by the Financial Conduct Authority.
Follow us on Twitter: @WorldwideFP
Become a fan of Worldwide Financial Planning on Facebook
Worldwide Financial Planning Ltd are authorised and regulated by the Financial Conduct Authority.
'The FCA does not regulate Credit Cards, Will Writing and some forms of mortgage and Inheritance Tax Planning.'
Information given is for general guidance only, and specific advice should be taken before acting on any suggestions made.
All information is based on our understanding of current tax practices, which are subject to change.
The value of shares and investments can go down as well as up. Your home may be repossessed if you do not keep up repayments on your mortgage.
For the purposes of mortgage Worldwide Financial Planning is a credit broker and not a lender.