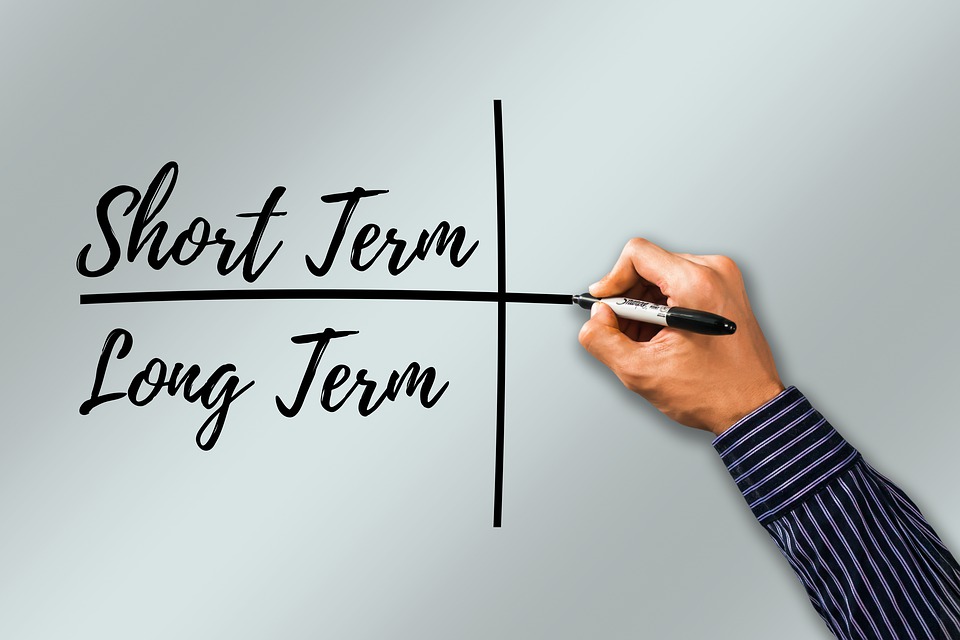 Investing with less stress
Peter McGahan
Monday 27th July, 2020
Should I invest my money now as a lump sum, or stage the payments?
The only time we will know the true answer to that is in ten years' time. Markets fall as well as rise as this year has shown to dramatic effect.
I have read countless arguments and studies on the subject, each one of them rammed with bias that suits the writer's sponsor, so I'll cut through that twaddle quickly.
Most comparisons on the subject chose the lump sum option and use contrived periods of time, avoiding the obvious periods which showed the reverse to be true.
Investors considering this question are obviously looking to avoid buyer's remorse, that regret of thinking they made a bad decision and 'lost out'. That regret could exist if you invest fully now, or regularly over a period of time (as markets could go either way), but as long as you go into the decision with eyes open, the regret disappears.
An investor asking this question in August 2000, about investing into the broad FTSE All-share Index with a lump might have been more than excited, given the euphoria of the market at the time.
In hindsight (that beautiful thing), the next twenty years would have been a horrific experience.
You would have purchased into that market at a price of 3261, only for it to fall 48% over the coming three years, to 1686. Over the (near)twenty years from investing, you would have been in the red for all, but seven years, returning back to red again in March this year for a couple of months. That is twenty years of investing.
I have deliberately chose the worst period of time for a balanced viewpoint because the other arguments did the reverse.
During the twenty years of course, the FTSE All-share peaked three times at close to 4253 showing a 30% return from that year 2000 high point.
here is absolutely no way an adviser would have been able to trigger each of those down periods. Who would have called the low point as the entry point to two Iraq wars rather than the middle of a war?
That is where the theory of regular investing, or 'Pound cost averaging' is often talked about. Rather than investing a lump sum now, some investors stage it over a period of time. The downside of that of course, is that markets might shoot up from today's prices, and you regret not being totally invested in the first place.
Not everyone has a lump sum to invest of course and so have to invest monthly, and that is where the volatility above plays into their hands. In fact, the more volatility the better.
An investment into your chosen investment fund, such as the best socially responsible, or ESG fund, will mean that your capital is spread across a wide range of companies. That is a spread of risk. Your investment buys a spread in those funds at the price at the time.
So if we consider the price of those shares in August 2000. By March 03, you would have a 48% drop on that price and be purchasing nearly two shares for the same price, the same applying in March 09. (Ides of March eh?)
Therefore, as markets fall, the regular investor can access more shares in their chosen fund at a cheaper price.
Monthly investors in 'out of favour' investment trusts may have the added benefit that such a trust in difficult times can trade at a discount to its actual asset value.
Buying at such, a low with discount, and selling those shares off in positive high markets coupled with when it may be trading at a premium to its net asset value would be an added bonus.
Whatever way I was asked to sway this argument I could have completed that with ease, but to be balanced, discuss these pros and cons with your Independent Financial Adviser.
The final impact on your savings and investments by purchasing when markets are under pressure is very significant indeed
If you have a financial query, please call 01872 222422, email info@wwfp.net or visit us on www.wwfp.net.
Peter McGahan is Chief Executive of Independent financial adviser Worldwide Financial Planning, which is authorised and regulated by the Financial Conduct Authority.
Follow us on Twitter: @WorldwideFP
Become a fan of Worldwide Financial Planning on Facebook
Worldwide Financial Planning Ltd are authorised and regulated by the Financial Conduct Authority.
'The FCA does not regulate Credit Cards, Will Writing and some forms of mortgage and Inheritance Tax Planning.'
Information given is for general guidance only, and specific advice should be taken before acting on any suggestions made.
All information is based on our understanding of current tax practices, which are subject to change.
The value of shares and investments can go down as well as up. Your home may be repossessed if you do not keep up repayments on your mortgage.
For the purposes of mortgage Worldwide Financial Planning is a credit broker and not a lender.